All-time favorite female model Natalia Vodianova for Harper's Bazaar UK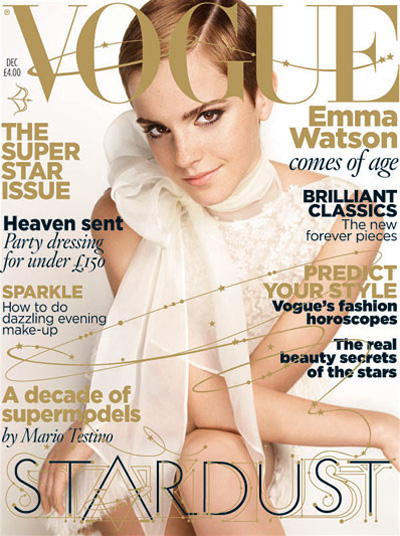 T
he sweet Emma Watson for British VOGUE
Now tell me, are there still doubts about what the Brits could do when it comes to fashion?
Hands down, I mean, December ought to look like this...All golden and glittery with all such beautiful women.
In fashion magazines I always like it when they do such grandiose or more festive covers for December. It's one of my favorite months and it feels right, especially cause it's Christmas, to see magazines just as jubilant and beautiful.
Great job London...
The Brits just showed everyone how magazine covers should be made...
-Gerard