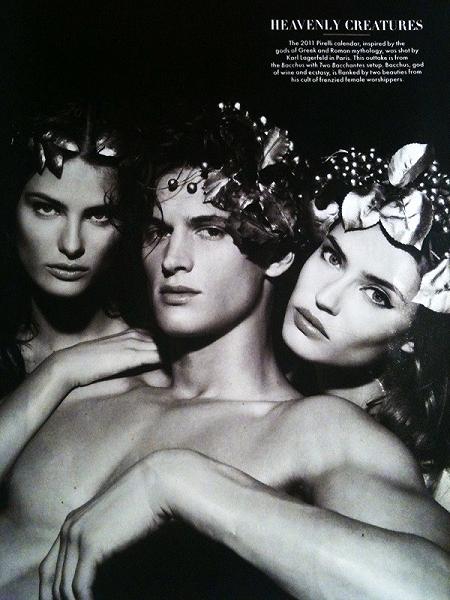 Garrett Neff as god of wine and intoxication...Of course, Baptiste plays Zeus, right?
G
arrett Neff plays Bacchus for Karl Lagerfeld's lenses and photos for the 2011 Pirelli Calendar (which I'm pretty much planning on getting). Garrett, I think this the time to get your rightful place back in the modeling world...You're now 36, and with a face like that and a body really fit for a Greek god, you have to get back to at least 10.
OH, you and Isabeli Fontana would make such an amazing couple.
-Gerard